an online course by Krystal Jakosky
let me ask you a question.
Are you ready to tune in and turn the volume up on your own guiding voice?
It's time to stop walking the path someone placed before you and start living your own journey. Connect deeply with your inner truth and discover peace in self-ownership and healing. Own your reality, remove the blame, and empower compassion and healing.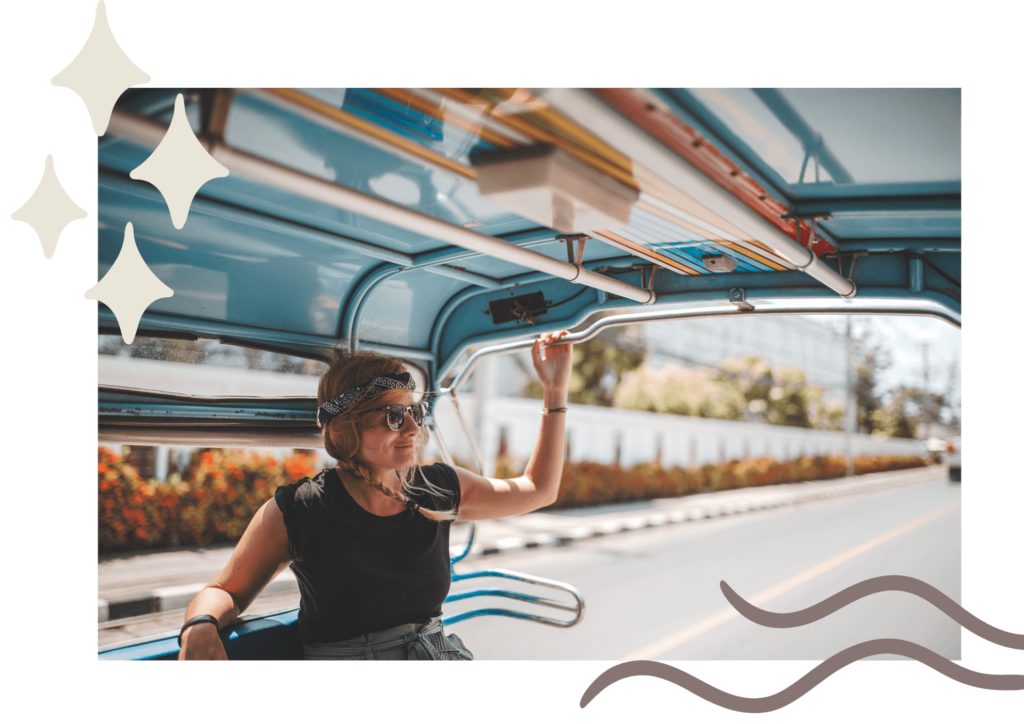 "Anyone who takes Intro to You should be scared (in a good way) - because your life will never be the same."
Denise P.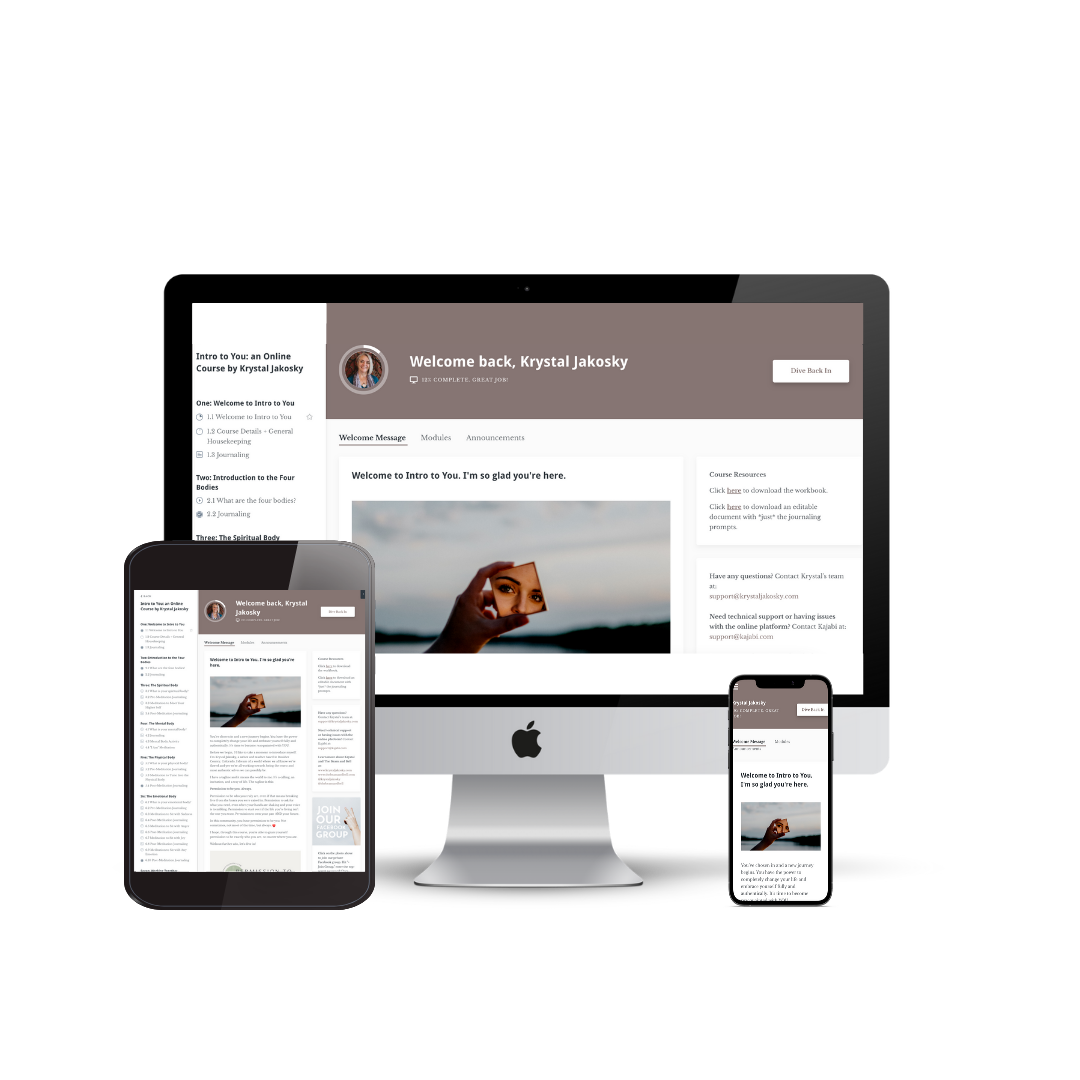 Intro to You helps you tune out all of the other voices and opinions telling you what you "should" be and tune into your own personal definition of who you are and what you're about. In this online course, you will:
Bring your mind, body, emotions, and spirit into alignment.
Learn how to take ownership of how you show up in life (own your shit).
Create your own goals and illuminate a path to help you achieve them.
Connect into your Higher Self and Spirit guides waiting to support you on your Earthly path.
Explore self-care and how to use it to build a stronger you.
Want to try before you buy? Subscribe to our newsletter today and receive a free lesson + workbook sample from Intro to You.
so, what's actually in the course?
Good question. Let's break down each module.
A 120+ page workbook with journaling prompts, worksheets, coloring pages, and more
4+ hours of video content including instructional videos and guided meditations
Android and iOS mobile app for on-the-go learning
Transcripts for every video
Access to the online course for 12 months
Access to a private Facebook group to share revelations, questions, or successes with your fellow alumni
Technical support from our team and our online course provider
Ready to start owning your shit?
This is about being authentically you in every way. It's about permission to be exactly who you are and how you are at each and every moment in time. Clear out the static and find clarity of self, direction, and purpose. Shift your stance away from resigned and into empowered.
Prioritizing your own wellbeing is single best investment you will ever make. Start your journey with Intro to You today.
frequently asked questions