I have had an amazing week. There has been so much progress in multiple areas and I find myself in awe of the beautiful things being manifested.
The gardens, for one.
The tea house has siding now and the deck is being built. Soon I will be able to sit inside with a healing cup of tea and enjoy a moment of solitude and meditation.
The fountain outside the grotto is up and running and, let me tell you, it sounds so soothing, I love the peace it speaks to my heart and soul.
And the grass should go in today which will make one of the biggest differences.
I'm so excited to share it with you.
It feels a little like the movie Field of Dreams. "If you build it, they will come."
I can feel the collective energy aching for something more positive and open and nourishing. Personal growth and healing are the purposes for building this space. And I'm excited to share it.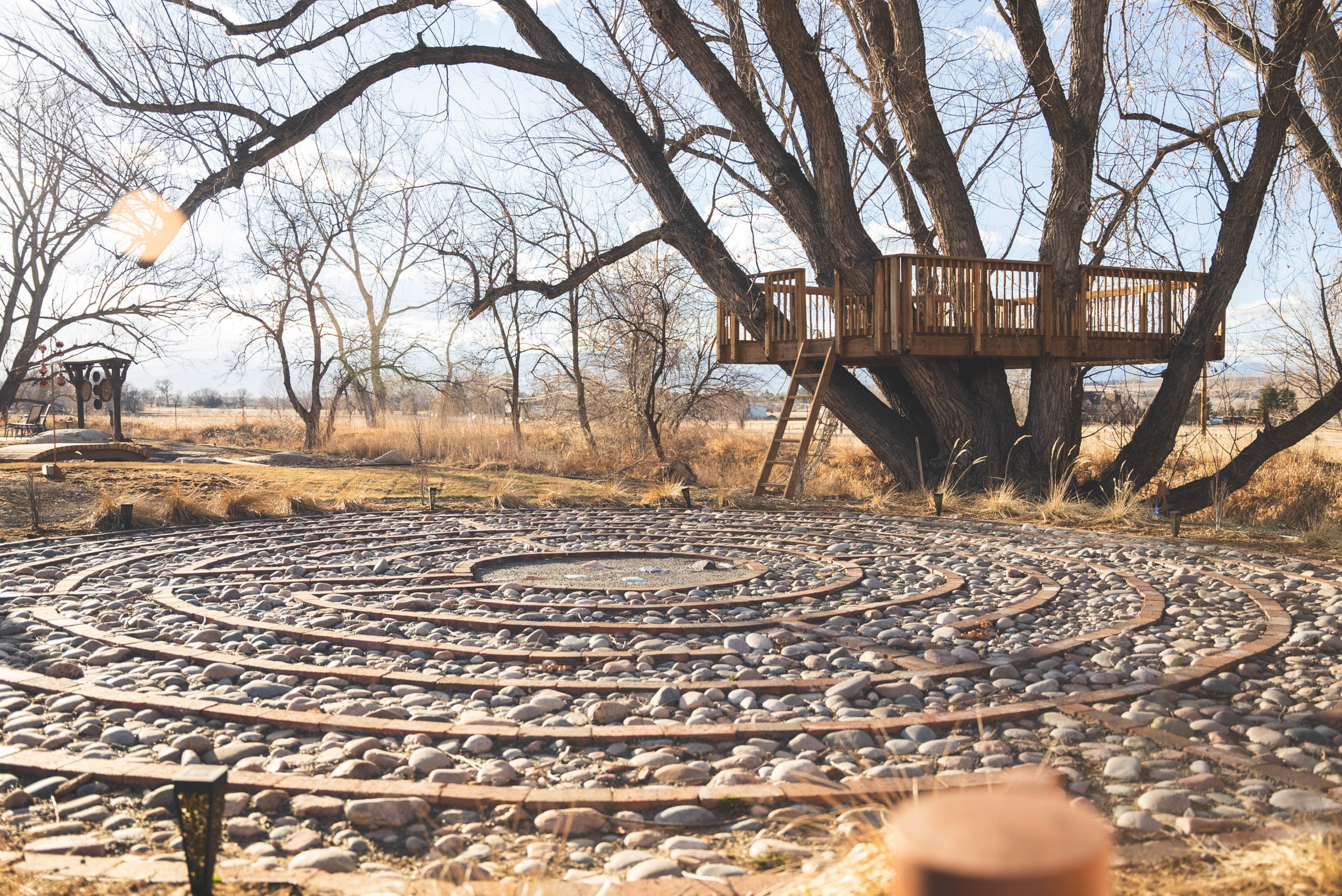 I've also felt very pulled on creating classes and buttoning up loose ends. This means a lot of computer work which also means a lot more sitting than I am used to. While I've been typing and editing, inspirations and understanding have poured out of me. The results leave me buzzing with the thrill of excitement.
As I talk to friends, clients, and advisors about what they want and need, more comes tumbling out and clarity comes to the mass of information. Things begin to coalesce. And I'm still sitting.
Stationary.
Mentally productive and bouncing along like a High School Cheerleader with boundless energy not wanting to stop. Yet physically I'm still on the couch, my fingers getting the workout of their lives and my body comfortably snuggled by the cushions while music soothes my soul.
And this is where I come to today. I'm achy. Stiff. Uncomfortable.
My neck is crackly when I roll it around and my posture is less than impeccable.
And this musing comes pouring out of me as my fingers continue to fly across the keyboard.
Up until about a year ago I truly struggled with my weight. I was insecure and fell prey to the public image of what beauty and the "proper weight" is. I listened to the voices telling me I was "too fat", had "big hips", "needed to be healthier", the list goes on and I adopted them as my own. "I need to lose weight. I'm unattractive, My belly is huge. I wish I could just be skinny".
This changed a year ago when I decided these aren't the voices I want to listen to. Including the negative one in my head.
I started telling myself I'm beautiful, attractive, and kind. I pick out specific features and compliment myself on them and am grateful they are mine. I'm a fairly physically active person and pride myself on my strength and endurance during particularly lengthy periods. And this week? Here's my thought…
We all have beautiful minds. These minds get us through our days. They help us do our tasks and succeed in every way. The mind is how we are able to walk, talk, do math, and solve problems. I think we forget that these beautiful bodies we have are the vessel which houses our intricate minds and without the vessel, we would be able to achieve nothing.
I say we celebrate our bodies. Find gratitude and healing in the fact that it is an amazing carrier for all this stupendousness. And in so doing we begin to love ourselves, mind AND body.
I truly loved allowing my creative mind to take over this week. The ideas and expansion coming through are transformational and I look forward to sharing them with clients and friends. I see the benefits and want to keep adding, manifesting, and documenting. These are all of the upsides of taking the week to flow.
While this is a beautiful thing I am SO very grateful for, I have neglected my physical body.
Yes, my body could continue to sit and create, but I would eventually be so stiff I'd be in pain and unable to function normally without a lot of self-care to correct the neglect. Yes, I'd be further in the manifestation process and feel success and joy. And I need to pee…. Just a few more sentences… (Turns into 30 minutes.) I ache… you're doing so good, keep going!
The see-saw of positives and negatives went on until this morning when I woke up feeling physically strained.
I decided a change was in order. I enjoyed a delicious egg roulade with fruit and tea.
I breathed in the fresh air of the mountains and enjoyed the majesty.
I am physical today and enjoying this body I live in. I'm stretching, moving furniture, cleaning house, preparing food, setting up for a class, anything to exert energy while celebrating my body and its demonstration of life.
I express joy for my solid frame and the abilities it possesses.
With movement, I am healing and bringing a balance between my physical and intellectual states.
I want this body to be strong and healthy, to last a fabulously extended lifetime of fantastic experiences and connections. So I will love it, encourage it and nurture it in gratitude for where we've been and where we are still headed.
This is your only body. The vessel with which you experience all life has to offer.
And your mind is amazing. The knowledge it houses and life's adventures it stores is tremendous.
Much love to you and I pray we all find joy and gratitude in our beautifully bonded existence.